BOOST your conversion rates by up to 10%
with our A+ Content Package

Amazon A+ Content plays a crucial role in improving conversion rates by enhancing product presentation, improving product understanding, and creating differentiation from competitors. Utilizing A+ Content effectively can significantly impact your customer's buying decision, leading to higher conversion rates and increased sales.
A+ Content helps you create visually appealing and informative pages for your products. You can use beautiful images, detailed descriptions, and interesting videos to showcase your product in a more attractive way. This makes potential customers trust your product more and increases the chances of them buying it.
It helps customers understand your product better by explaining all the cool features and benefits of your product in a clear and detailed manner. You can answer common questions and provide helpful information that helps customers understand why your product is awesome. When customers understand a product better, they feel more confident in buying it.
It makes your product stand out from the competition and gives you a way to make your product different from others. You can tell your brand story, show customer reviews, and create interactive experiences that make your product special. When customers see that your product is unique, they are more likely to choose it over others.
More and more people are shopping on their phones, so it's important that your product looks good on smaller screens.
A+ Content lets you create pages that are optimized for mobile phones. This means that when people shop on their phones, your product will look nice and be easy to read and understand. This improves the chances of people buying your product.
It helps people find your product in search results and show up higher in Amazon search results. By using the right keywords and optimizing your content, you can increase the chances of your product being seen by more people. When more people see your product, there's a greater chance that they will click on it and buy it.

CHECK OUT SOME OF OUR WORK
SEE WHY OUR CUSTOMERS LOVE WORKING WITH US!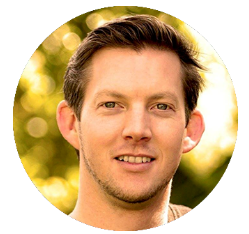 "An Extra $7,000 - $10,000 a Month"
"I've definitely seen an increase in conversion rate and sales. About 5-6% conversion increase which I'm very happy with. That translates to about an extra $7,000 - $10,000 a month in revenue.
Actually thinking of asking for your help on another 2-3 of my listings."
"The Sales Copy Wows Me!"
"Hey! Thank you sooo much for the quick delivery.
Amazing work! Once again your [sales copy] wows me! These listings are on another level and a lot better than the competition! You are fantastic to work with as well! Could not wish for a better you.
I was also impressed by the quality of the pictures when I saw them. "This is going to be a good listing" I thought to myself. Was produced by a new local studio in town. When we apply your edits to the pictures, the A+ is going to be!"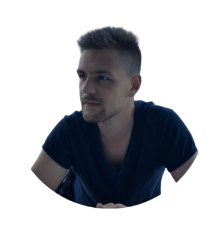 The support is AMAZING. Both Jessica and Tina given very good pointers on how to approach our ecommerce business. The landing page itself looks perfect. Thanks"
~ Ramon, Wag-Tail
"Thank goodness for your service! It really helped my sales and another thing I didn't have to learn to do myself!"
~Dave, iOgrapher
Listing Studios is a breath of fresh air! Finally, a company that can design specific Shopify funnels. I saved a lot of time and money by having the pros take care of this important system for me. Highly recommend!
~ Paolo, Grip Mamba
"After over a year of struggling to figure things out myself, I engaged the services of Tina and her team at Listing Studios to help me accelerate my online store. Things started to happen very quickly!
 The quality of advice, knowledge and execution are second to none. After a relatively short intervention from Listing Studios, I now have a storefront producing daily sales and also plenty of templates and documents to help me measure and grow the business in the future.
I highly recommend Tina and Listing Studios to anyone wanting to take their online store to the next level.
~John VC, Kilotwozero
I am new to online selling. Tina Gervais was recommended to me to help me get started with Shopify. It was a great recommendation. She prepared all of the landing pages, showed us how it was done, got us set up with Shopify, and ensured we had all of the necessary tools to sell products on Shopify.
Sounds simple but it took a lot of work and Tina guided us through every step. She also showed us how to do each of the steps so we could eventually do it on our own.
Tina was invaluable and always available to guide us. To this day, she still provides guidance and insight.
I strongly recommend Tina to anyone who would like to sell on Shopify and save months of effort and uncertainty. 
~Mike Clark 
"WOW! WOW! WEE! That landing page is awesome!
...thank you for trying to get me to the next level"
~ Tobias, Tobias Coffee
© Copyright. All rights reserved.